When buying a speaker, Indians look for the brand name more than the specifications. It is because different brands have different types of speakers, and the speakers' quality varies significantly from brand to brand.
You can find speakers in any price range, but you have to choose the brand wisely so that the quality of the speakers matches your expectations. There has been an exponential rise in the number of brands in the speaker industry in India.
We have picked the best speaker brands in India so that you can choose the perfect brand to fulfill your requirements.
Top Picks For Best Speaker Brands in India
Here is the list of the top 12 best speaker brands in India. Please go through them to understand the different speakers available under each brand. Depending on your audio needs, you can pick the perfect one.
1. Infinity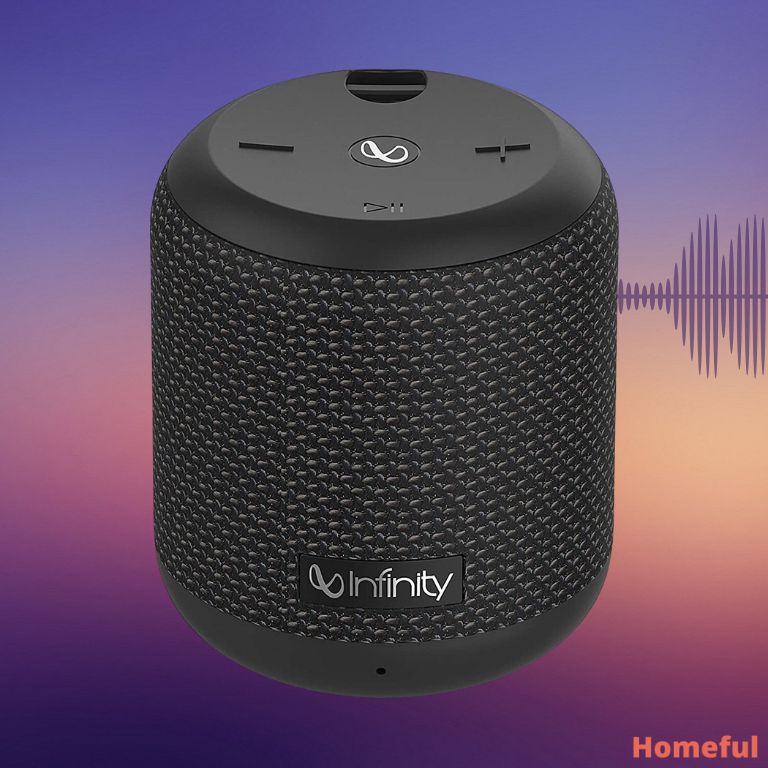 Infinity is an American manufacturer of speakers. Infinity is part of Harman International Industries, a Samsung Electronics subsidiary. You will find speakers of this brand under the label "INFINITY by HARMAN." Infinity is particularly popular for its Bluetooth speakers producing sharp and loud sounds.
Infinity by Harman Fuze series has speakers of all sizes and price points in the Bluetooth speaker segment. Infinity also has wireless soundbars and multi-channel speakers that are steadily gaining traction. Besides, there are party speakers, waterproof speakers, and dedicated loudspeakers to cater to all the requirements of consumers.
Pros
Overall sound quality is fantastic with strong bass
Most products have stylish design with durable build quality
Portable speakers are easy to carry around in pocket
2. Zebronics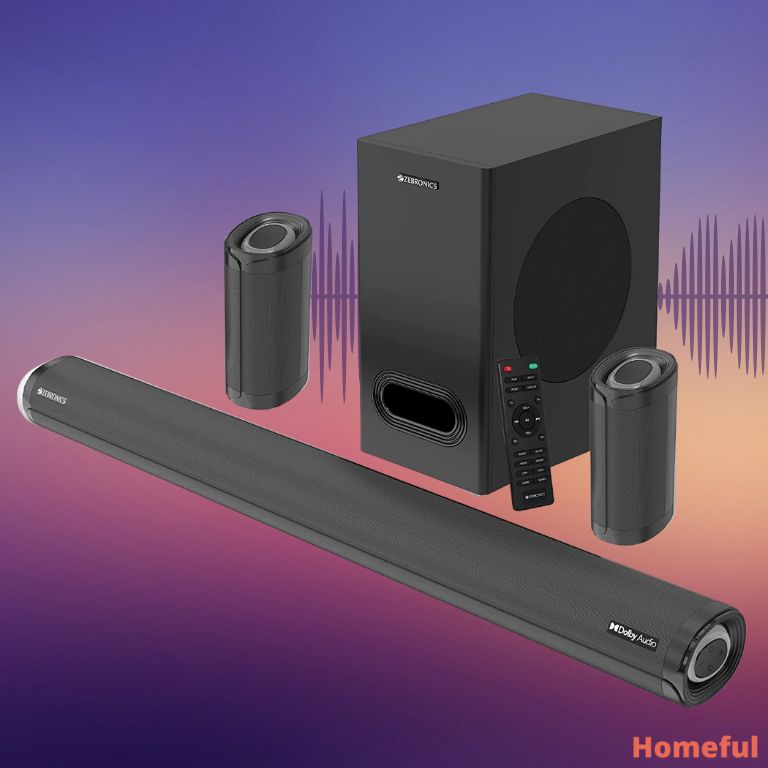 Zebronics is an Indian speaker brand and is quite popular among Indian audiophiles as a budget-friendly speaker brand. The brand targets consumers with low budgets but aspires to purchase multi-channel speakers for home. Zebronics has a wide range of audio products, from home theaters to multimedia speakers.
However, the audio devices' sound quality is mediocre compared with premium brands like JBL. Zebronics home theaters and computer speakers are the best-sellers across online e-commerce platforms. Zebronics Zeb-Juke Bar has premium-quality soundbars with Dolby Atoms. Zeb-Monster has premium standalone speakers for loud music.
Pros
Well-known for highly affordable speakers
Wide range of speakers to cater to everyone's needs
Superior after-sales service and easily reachable support
3. Portronics
Portronics is another Indian speaker brand that focuses on producing affordable speakers. That is how it caters to a large section of Indian consumers. The brand claims to be the most popular portable gadget brand in India. Coming specifically to speakers, Portronics has different types, such as portable speakers, party speakers, and soundbars.
The sound quality of the speakers is mediocre, and the build quality is not that superior. However, the price points are highly affordable though the longevity is questionable. The portable speakers are the best-selling, and they have different sizes and shapes of speakers. Portronics SoundDrum series is quite popular in portable speakers, while Portronics Sound Slick has decent traction in the soundbar segment.
Pros
Highly popular in the portable speakers segment.
Most speakers comes with highly affordable price tags
Sound clarity is superior and does not distort.
4. Boat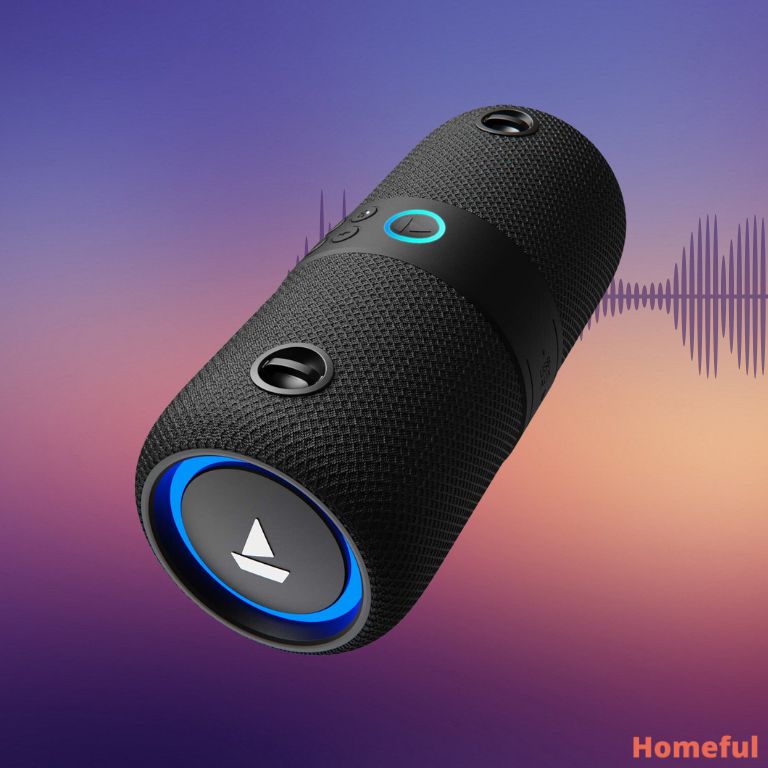 The Boat is the most popular Indian speaker brand currently. The brand is trendy among Indian youth. The Boat has a wide range of speakers to cater to everyone's needs and budget. While they offer affordable speakers, they do not compromise the sound quality. Its sound quality is comparable to any premium speaker brand.
The Boat has different types of portable speakers as well as home theaters. The Boat Stone series is top-rated in the Bluetooth speaker segment. The Boat Aavante Bar series has some of the most affordable soundbars and outstanding sound quality.
Pros
Most renowned speaker brand among the youth
Sleek design with a strong build for durability
Highly affordable speakers with superior sound quality
Wireless speakers have a great battery life
5. JBL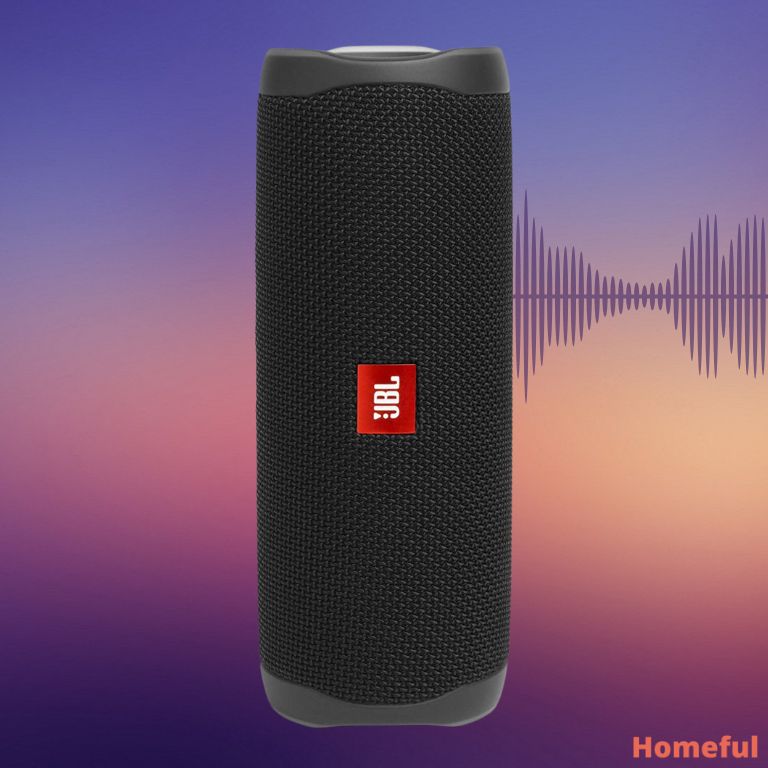 JBL is an American speaker manufacturer brand with a wide range of premium speakers. The sound quality of JBL speakers is the best in the Indian market. JBL has a tremendous brand value, attracting high-budget consumers to purchase its products with pride. You will get all the different types of speakers from JBL.
Even though JBL initially made its mark in the loudspeaker segment, they have now become equally popular in soundbars and portable speakers. Different series of portable speakers are available such as JBL Flip, JBL Clip, JBL Go, and JBL Charge. For loudspeakers, you should opt for the JBL PartyBox series. There are waterproof speakers as well as speakers with power banks available.
Pros
Reputed premium brand with high-quality speakers
Top-notch sound quality with strong bass
Strong build quality with a sophisticated structure
6. Marshall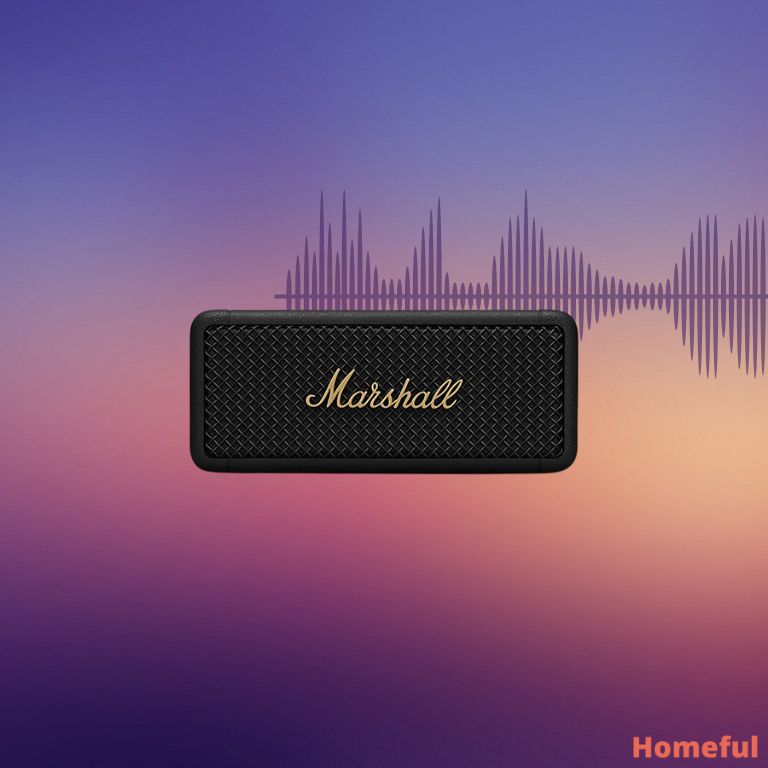 Marshall is a British speaker brand that has entered the Indian market in the last few years. Marshall is a renowned speaker brand worldwide, and it manufactures superior speakers and sells them at premium prices. It caters to high-budget consumers, and the sound quality is top-notch.
They have portable wireless speakers as well as voice-activated smart speakers. Marshall Emberton and Stanmore series are popular in the Bluetooth speaker segment. The dedicated home speakers have immersive sound quality for a big-stage feel. The build quality is strong, while the design has a sophisticated look.
Pros
High-budget products deliver superior performance
Rugged design with durable structure
Immersive sound quality for cinematic experience
7. Sony
Sony is a pioneer in the speaker industry across the world. Sony is the most popular premium speaker brand in the world. The company manufactures superior quality and high price speakers only. Sony in the speaker industry is comparable to Apple in the smartphone industry in terms of brand value.
From multi-channel speakers and soundbars to wireless speakers, Sony has everything listed at a premium price point. Sony wireless extra bass Bluetooth speaker series has high-quality portable speakers. Sony X-Series is equally popular in the portable speaker segment. There are wireless party and tower speakers available.
Pros
Renowned brand with high-quality speakers
Outstanding sound quality on all parameters
Loudness as well as clarity of sound is top-notch
8. Bose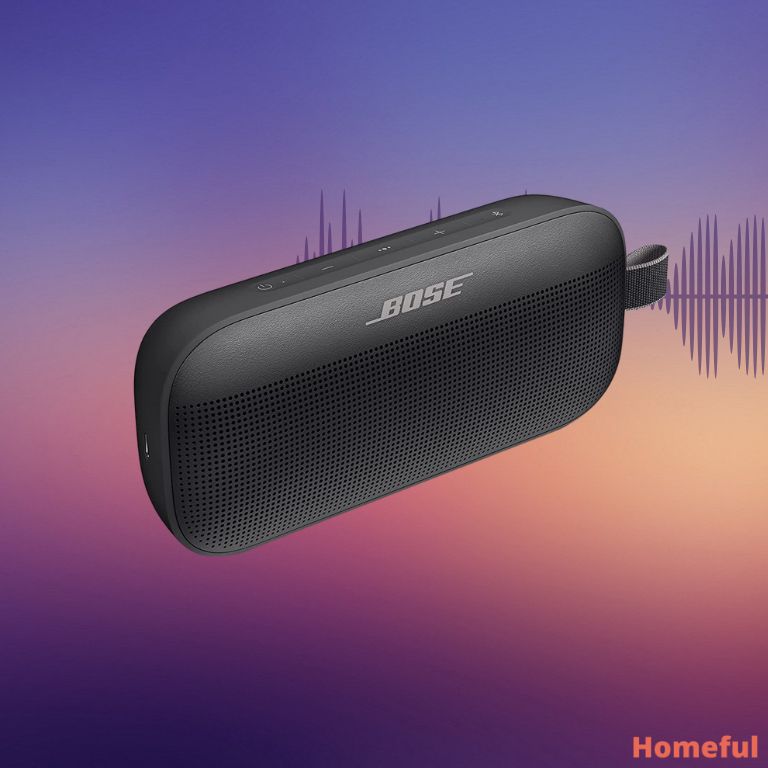 Bose is another premium speaker brand based out of America. Bose is particularly popular for the sound quality of its premium speakers. No wonder why their speakers are so highly-priced. There are soundbars, Bluetooth speakers, multimedia speaker systems, and smart speakers available.
Bose SoundLink Flex series has the best Bluetooth speakers, while SoundLink Micro has different pocket speakers. If you are looking for a multimedia speaker system, the Companion 2 Series is the best. If you are looking for a standalone TV soundbar, Bose Smart Soundbar should serve your purpose.
Pros
Premium band with outstanding speakers
Strong bass and distortion-free loudness
Rich and crystal clear sound quality
Smart design and colourful appearance
9. Philips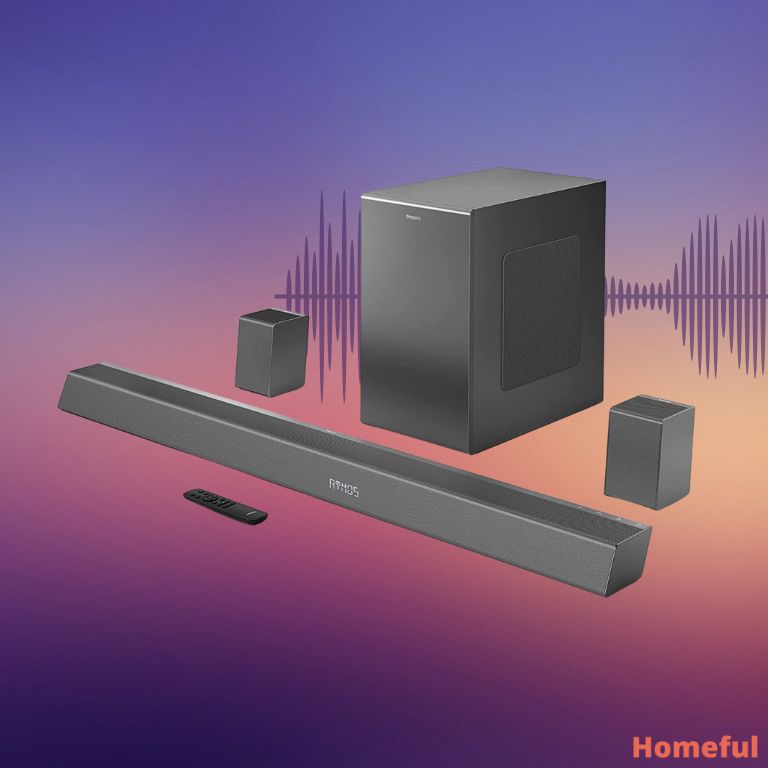 Philips is a Dutch MNC company with speakers in the mid-price segment. The sound quality of the speakers is good but not as top-notch as the best premium brands in the Indian market. Philips multi-channel speaker system as the home theater is quite popular in India.
Philips multimedia speakers for computers are a popular choice. Philips has wireless portable speakers as well as waterproof speakers. There are soundbars available from Philips for TV users. The build quality is excellent, but the design is slightly outdated and rugged.
Pros
Renowned brand known for quality speakers
Wide range of speakers with different price tags
Bass response is decent with great sound clarity
10. Mivi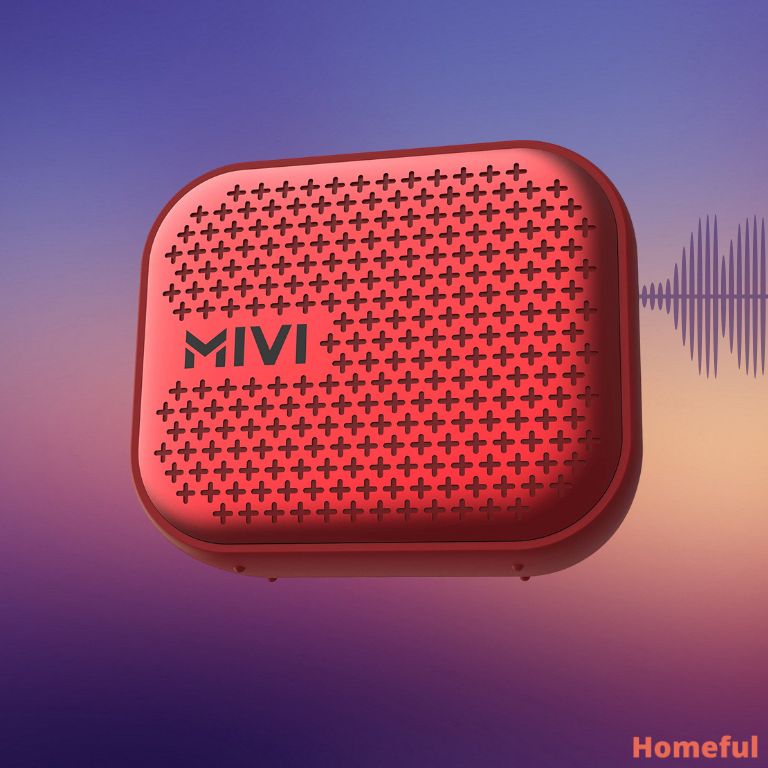 Mivi is an Indian audio electronics brand that started its operation in 2015. Mivi happens to be a close competitor of Boat, which is currently the most popular speaker brand in India. Mivi produces quality speakers at affordable price points.
Mivi Play, Mivi Room, and Mivi Octane are famous among Bluetooth speakers. The sound quality is quite suitable for loud music. The brand has a wide range of soundbars under the Mivi Fort series. You can get stunning cinematic sound in the comfort of your home.
Pros
Budget-friendly speakers with great sound quality
Solid bass with beat amplification
Premium design and funky finish for young generation
11. Blaupunkt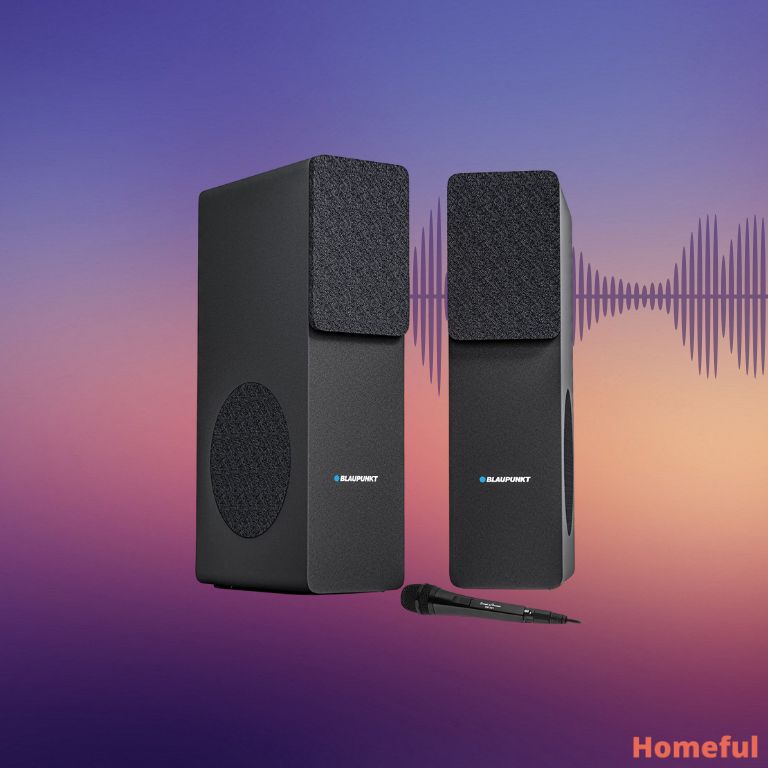 Blaupunkt is a German brand that mainly produces car audio equipment. They have recently entered the speaker market in India. Even though it is yet to make its position strong in the market, it has some premium-quality speakers for Indian consumers.
From Bluetooth speakers and party speakers to boomboxes and soundbars, the brand has all the varieties available. The sound quality, as well as the build quality, is top-notch. Bluetooth soundbars are catching traction in the online market. Boomboxes are also gaining popularity in India, and the brand markets them under the Atomik series.
Pros
Premium speakers deliver outstanding sound quality
Popular for rugged boomboxes and wireless soundbars
Strong build quality with elegant finish
12. F&D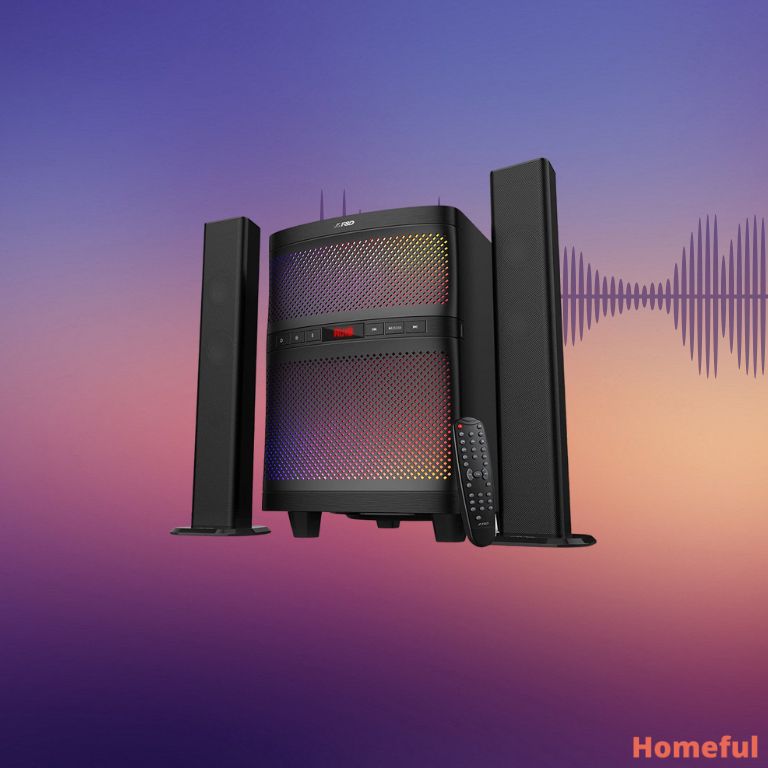 F&D is another Indian audio brand that has been manufacturing budget and premium speakers for over two decades. The brand is famous for its multi-channel home theater systems. The design of the speakers looks very premium, but they are comparatively less expensive.
The speakers' sound quality is quite decent despite coming under the budget-friendly category. F&D 2.1 channel wired and wireless speakers are the best-sellers. Besides, multi-channel soundbars for TVs are pretty popular. The brand also has Bluetooth portable speakers, though they are relatively less popular on online e-commerce platforms.
Pros
Good sound quality but budget-friendly speakers
Superior design with strong build quality
Wide range of home theaters to choose from
Buying Guide for Best Speakers in India
Now that you know which brand is famous for what type of speakers, it is time to focus on purchasing a speaker. It would help if you understood the buying parameters you need to look for when you shortlist speakers for purchasing. Here are the most critical factors that will help you decide if the speaker is worth purchasing.
Speaker type – There are different types of speakers available in the market. There are wired and wireless speakers. Talking about specific types, there are portable speakers, soundbars, as well as a home theater. You have to decide beforehand which type of speakers you want, and you have to select the brand that is popular for your speaker type.
Sound quality – The sound quality varies among speakers of different brands. It is also clear that premium speaker brands have better sound quality than budget speaker brands. You should compare specifications such as power wattage, sensitivity, impedance, frequency response, and signal-to-noise ratio.
Max output power – The max output power is the most critical parameter for speakers. It is because you are most likely purchasing a speaker to play loud music. The max output power of a speaker determines the loudness and richness of the sound produced. The higher the max output power, the louder sound the speaker can produce without distortion.
Connectivity options – If you are looking for a portable speaker, you must opt for Bluetooth speakers. If you do not want any mess of wires in your room, you have to choose wireless soundbars and home theaters that support Bluetooth and Wi-Fi connectivity.
If you are looking for wired speakers, HDMI and AUX connectivity options must be available for versatile applications. The modern speakers have a USB option for compatibility with different devices. Depending on the device to which you want to connect the speaker, you must choose accordingly.
Use type – If you want to carry around the speaker, you should opt for a portable speaker. To have a cinematic experience, you must opt for a multi-channel speaker system. Besides, a smart speaker can be handy if you want a home speaker. On the other hand, purchasing a soundbar can do wonders if you want to upgrade your TV sound quality.
Final Words!
When you purchase speakers, you need to decide on the brand first so you can get the best speakers. There are several speaker brands in India, and we have picked the best ones so that you can instantly choose the perfect speaker brand.
You can choose a brand based on the speaker type a specific brand is famous for. After that, you can use the speaker buying guide to your advantage while picking a speaker of the chosen brand effortlessly.