Are you looking for a guide on selecting the right refrigerator for your home?
If yes, then you are at the right place.
A refrigerator is one of the essential appliances one must have in their home. However, with various options available in the market today, it will be a tough job to select the best refrigerator for your home.
In this guide, we have listed the best refrigerator buying guide that helps you make your purchase decision.
Things to Consider Before Buying a Refrigerator
Before buying a refrigerator, below are the things that you need to consider:
Door Type
The right door type depends on where you place the refrigerator in the kitchen. There are different door types for a refrigerator like single, double, side-by-side, and french doors. Let us see in detail how to select a perfect door type:
Single door: This basic refrigerator model is best suitable for small families of 2 to 3 members. These kinds of refrigerators come with a single door and a freezer. A single door refrigerator's average size or capacity ranges from 165-to 280 liters. Since these are basic in terms of functionality, the price of single door refrigerators is less (approx 10k-20k). Also, they occupy very less space.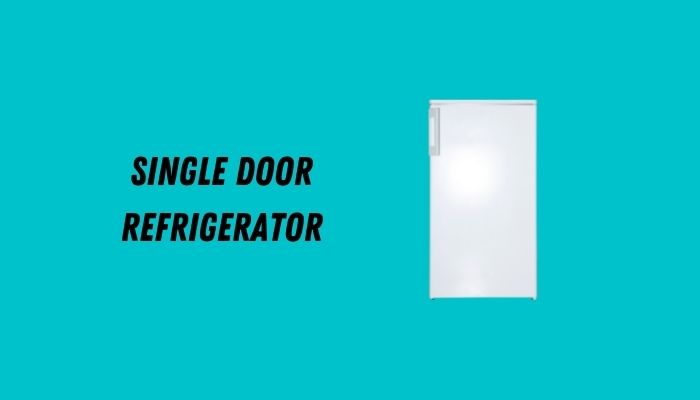 Double door (with top freezer, with bottom freezer): Double door refrigerators are the most popular type of fridge. They have a freezer situated above the main fresh-food storage compartment and usually come with a capacity of 235-415 liters. Compared to single door refrigerators, double door refrigerators consume more power.
Some brands of refrigerators in India have a bottom-freezer design. This layout has not caught on among consumers here, but there are some advantages. The freezer unit is more convenient for most people because the fresh food storage area is more frequently used.
Side by side: Side by side refrigerators have two sections, one with a freezer on the left and one with a fridge on the right. They can be quite expensive, costing between Rs 65,000 and Rs 267,100. This refrigerator design lets you place food items at eye level in both the freezer and fridge sections, so you don't have to bend and pick them. Side by side refrigerators have numerous adjustable bins and shelves and also occupy more space.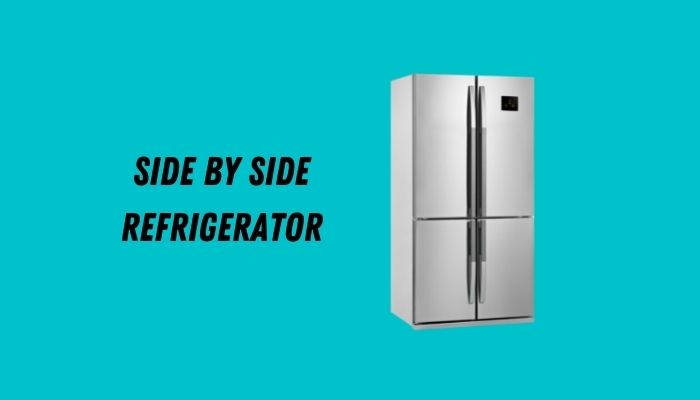 Triple door: As the name says, a triple door refrigerator comes with 3 doors and usually has a capacity of 250-330 liters. Since these refrigerators are not BEE-star rated, they typically consume more power than double-door refrigerators. These refrigerators have 3 compartments, through which organization is very good.
French door: A French door refrigerator is a great choice for anyone looking for both style and practicality in their appliance. With two doors on the fridge compartment and a freezer drawer on the bottom, these refrigerators offer plenty of storage space and are perfect for larger items. They also come with wider shelves and larger door bins, making it easier to store everything you need. Plus, the deep freezer drawer is perfect for storing frozen items. Best of all, French door refrigerators look stylish and will complement any kitchen decor.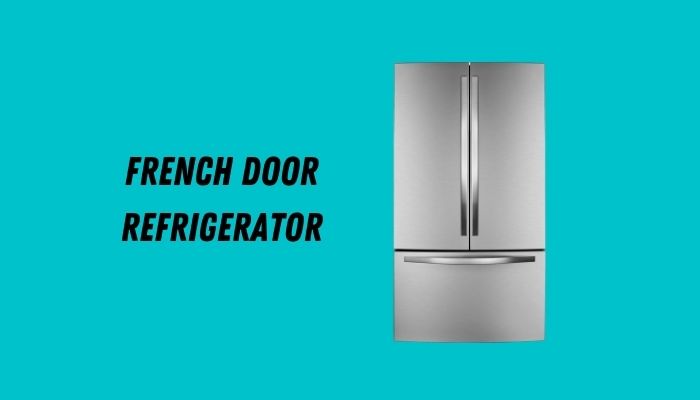 Defrosting
Direct cool: Consider investing in a direct cooling model if you're looking for a reliable and energy-efficient refrigerator. These refrigerators use natural convection to cool the interior, so there's no need for noisy fans or blowers. However, ice can build up in the freezer compartment because of the lack of air circulation. But don't worry – this only needs to be manually defrosted once or twice a week!
Frost-free: If you're looking for a refrigerator that doesn't require manual defrosting, look for a frost-free model. These refrigerators can maintain a constant temperature in every corner of the fridge, which helps preserve food for a longer time. However, frost-free models also consume more energy than other types of refrigerators. Nevertheless, almost all the latest models on the market are frost-free.
Compressor Type
General compressor: A general compressor starts at high speed and then maintains a constant cooling flow. Though there is no loss in cooling, the general compressor runs at the same pace and turns off once it reaches an optimum temperature.
Inverter compressor: Inverter compressors have varying speeds depending on the cooling requirement. They start low, but they pick up the speed whenever there is a cooling loss. That makes the inverter compressors more energy efficient.
Brand
One of the most important thing you should consider is the brand reputation of the refrigerator. As refrigerator is a large appliance you must buy it from a brand with good reputation in the market. Also look for which brand has good after sale service available in your region. We have tested and compared many refrigerators in market and found LG, Samsung, Whirlpool, Panasonic, Godrej, and Haier are the best refrigerator brands in India.
Capacity
Capacity is the next big thing to look after before buying a refrigerator. A 40-190 liter capacity will be sufficient if you are an individual. On the other hand, a 190-300 liter refrigerator capacity will suffice your need if you are a small family. If you are a large family, it is suggested to pick a refrigerator with a 300-500 liter capacity.
Energy Efficiency
When shopping for a new fridge, always look for the Energy Star label. It tells consumers how much electricity a refrigerator consumes per unit – the more stars it has, the less energy it uses. A 5-star refrigerator costs more than a 2-star model – but this can save you money in the long run!
Budget
When it comes to choosing a new refrigerator, price is, of course, an important criterion. But don't forget to consider other factors, like how much you want to spend and what features are most important to you. A basic single door fridge can cost anywhere from Rs 10,000 to Rs 20,000, while more expensive side-by-side options can run upwards of Rs 65,000. So be sure to budget accordingly – this is a long-term investment!
Warranty
Most refrigerator manufacturers offer a minimum 1-year warranty, and some extend warranties to cover compressor parts, which usually have a 10-year lifespan. You don't have to worry about replacing your fridge if the compressor ever fails. Additionally, some manufacturers offer extended warranties on specific models–peace of mind investment that can save you in the long run.
Conclusion
Now that you know the key things to look into before buying a refrigerator make a wise purchase decision! Also, it is recommended to choose the refrigerators from a well-known brand instead of going with the local sellers.