The latest technological advent has produced various wonders that have improved our everyday life. And one such wonder is the smartwatch. Smartwatches offer several benefits, from Bluetooth calling to setting reminders, accounting for their immense popularity.
A significant advantage of this technological wonder is its ability to act as your health and wellness suite. A hectic life schedule leaves us with a shortage of time to keep track of our health. But with the smartwatches at our aid, keeping a tab on the current health status is not a matter of concern. Owing to the vast advantages of smartwatches, they have surpassed the luxury level and have become a necessity.
Therefore, getting the best smartwatch that assures longevity and efficiency is imperative. We have listed below the best smartwatches under 4000 budget worth buying to ease your purchase. 
Our Picks For The Best Smartwatches Under 4000 in India 2023
Below is the list of the best smartwatches under 4000 in India based on their display size, memory storage capacity,calling feature, smart features, and warranty.
1. Fire-Boltt Smartwatch SpO2 & 1.7" Metal Body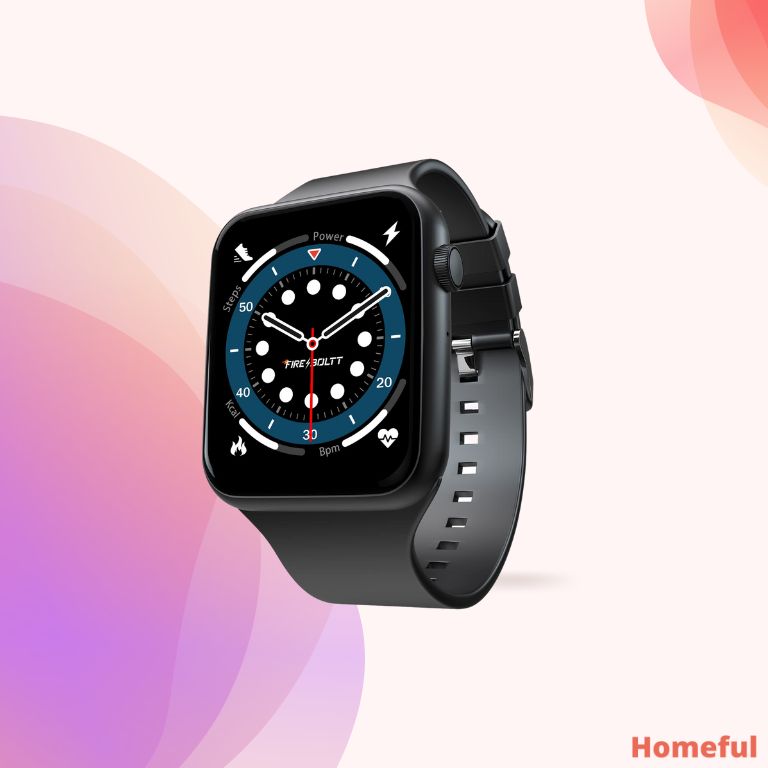 The Fire Boltt smartwatch comes with the best-in-industry 1.7 inches display that gives you clear visuals of time. The smartwatch features a full metal body that accounts for the device's longevity. The curved display adds an element of elegance to the smartwatch. The metal body makes the watch drop and scratch-proof, thus retaining its elegant look for years.
This smartwatch has various watch faces that you can customize per style and outfit. It is equipped with an in-built speaker that lets you play your favorite music track or talk to your loved ones without taking out your phone. The Bluetooth connectivity facilitates an easy calling session. This feature lets you make and take calls directly from the wrist. It comes with a honeycomb menu system to let you easily navigate through its features.
2. boAt Xtend/Xtend RTL Smartwatch 1.69" HD Display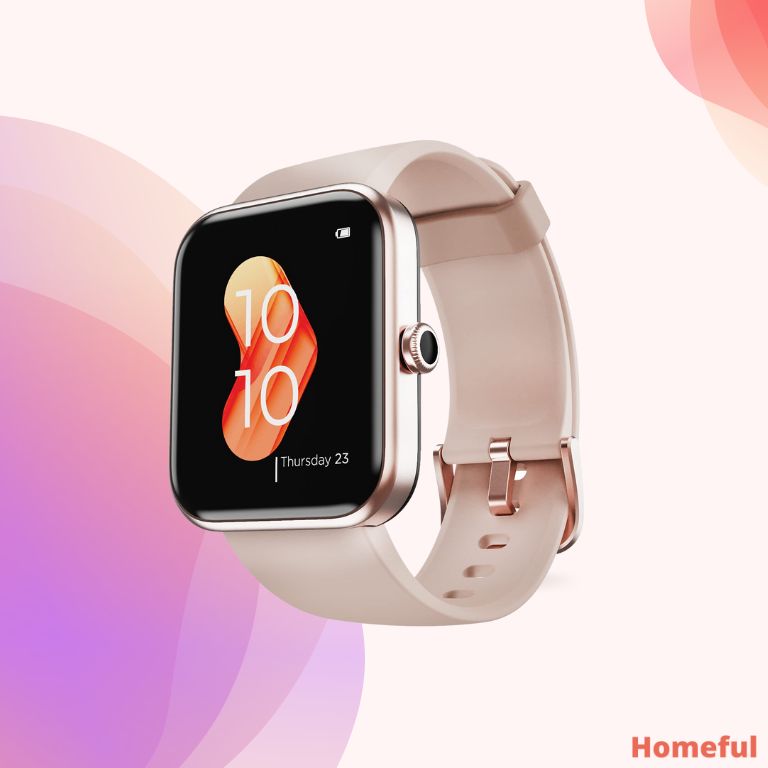 Featuring a big display of 1.69 inches, this smartwatch by Boat is one of the best buys. The big LCD display with round dial features offers the smartwatch a captive look. The full touch control panel goes smoothly on the fingers and facilitates easy scrolling. The ambient light display automatically adjusts the brightness level according to your environment. It gives you clear visuals in bright daylight or even in darkness. Our hectic daily life only adds to our stress level, negatively impacting our health. Therefore to aid us in dealing with this issue, this Boat smartwatch comes with a stress monitor that effectively reads your heart rate variability to indicate your stress levels.
The sleep monitor of the smartwatch aids you in keeping a tab on your sleep cycle. It features 5 ATM splash, sweat, and dust resistance, making the smartwatch your perfect workout partner. Additionally, the smartwatch comes with a notification alert, ensuring you never miss out on any important message.
3. Noise ColorFit Ultra Buzz Bluetooth Calling Smart Watch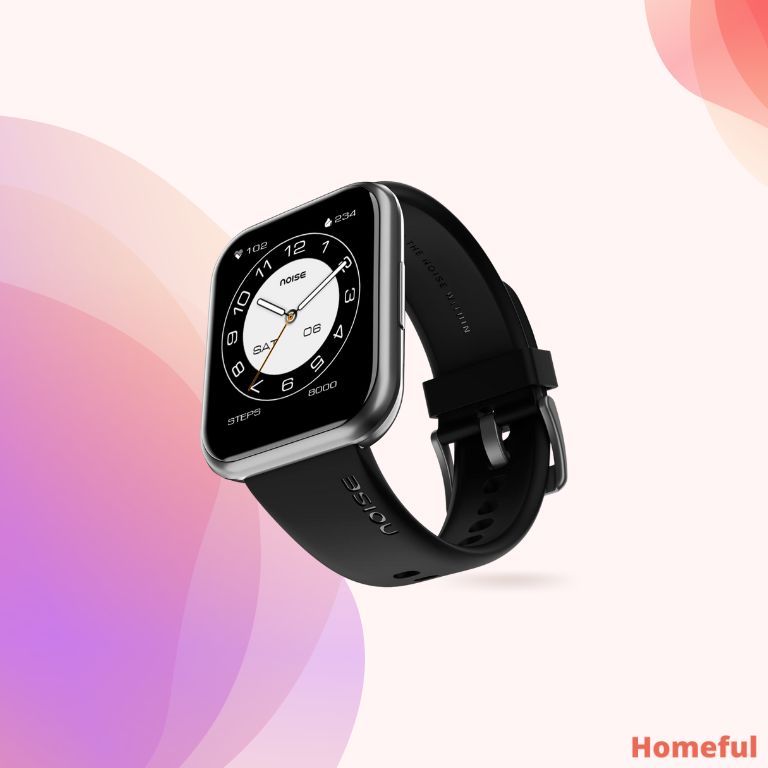 When purchasing the latest electronic smart devices equipped with advanced technology, Noise is one of the famous brand names that first comes to our mind. The Noise smartwatches boast the latest and advanced technology that accounts for their high efficiency. And this Noise smartwatch is no exception to this fact. The Noise ColorFit Ultra Buzz smartwatch features the latest technology of Bluetooth calling. This feature lets you receive calls directly from the watch.
It has a vivid display of 1.75 inches with a resolution of 320x385p. The 100 sports mode of the smartwatch ensures that your fitness routine always remains at your fingertips. Now create a new look every day with the customizable watch faces. Another primary feature of the smartwatch that accounts for its massive demand is the stock market notifications. It has several health monitors such as a sleep monitor, female cycle tracker, stress monitor, etc.
4. Huawei Band 6 Fitness Tracker Smartwatch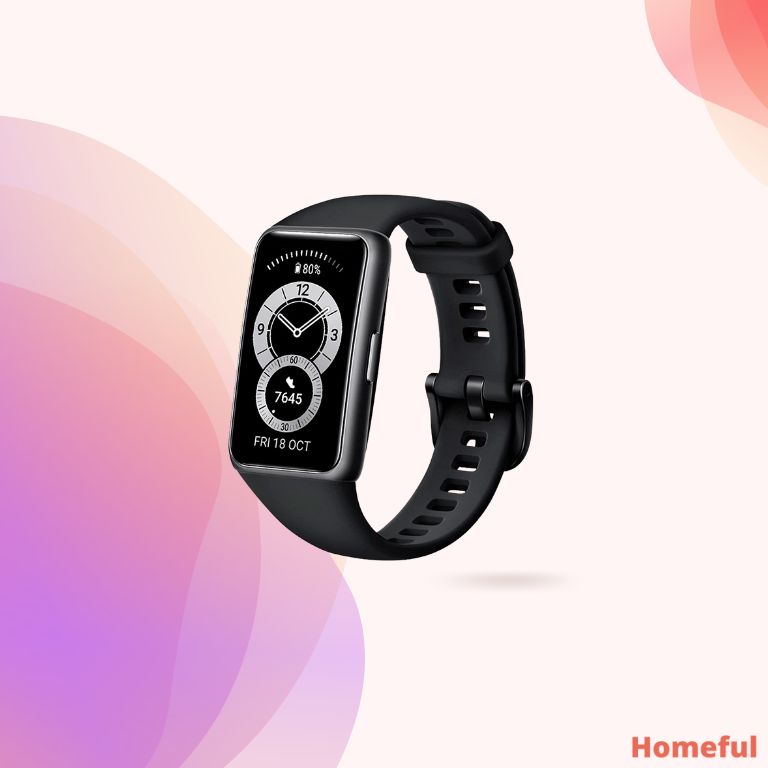 Huawei Band 6 smartwatch has a built-in SpO2 detection system that continuously monitors your blood oxygen levels. It is embedded with a Truseen 4.0 heart rate monitoring technology that uses an optical lens to process the data. Additionally, the device alerts you when the heart rate drops or rises beyond the safe level. It comes with a 1.47-inch AMOLED display and a low frame 64% screen-to-body ratio that accounts for a clear view.
Along with a large screen, it features a high resolution of 194x368p, ensuring that you have something impressive strapped to your wrist. While you put all your efforts and focus on your workout, let your Huawei smartwatch do the tracking job. You can choose from the in-built 96 sports mode and keep track of your physical activities. The full touch screen display offers a smooth user interface that ensures smooth navigation.
5.CrossBeats Ignite Pro Smart Watch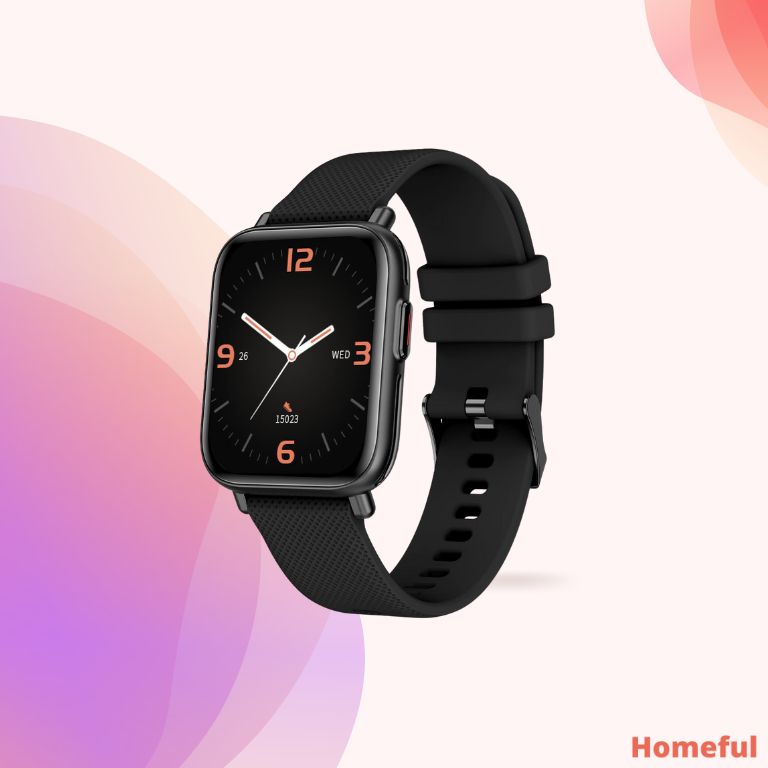 Now ace up your workout training with the Cross beat Ignite Pro smartwatch. It has diverse sports modes, thus acting as your personal workout suite. The sports modes include running, walking, yoga, basketball, spinning, cycle climbing, treadmill, and more. The Crossbeats smartwatch offers an impressive battery backup of 10 days with a single charge. The robust battery of 300mah ensures a quick charge from 0-50% in just 30 minutes. It features a large display of 1.77 inches with a dual theme that lets you experience a brighter picture. The 500 nits brightness gives you impressive clarity in all lighting conditions.
This smartwatch adorns an ergonomic build and elegant look, making it the ideal choice for casual and party occasions. The Crossbeats smartwatch has made stress management an easy process. The stress monitor of the smartwatch generates stress graphs based on your heart rate readings.
6. TAGG Verve Connect Ultra 1.78″ Display Smartwatch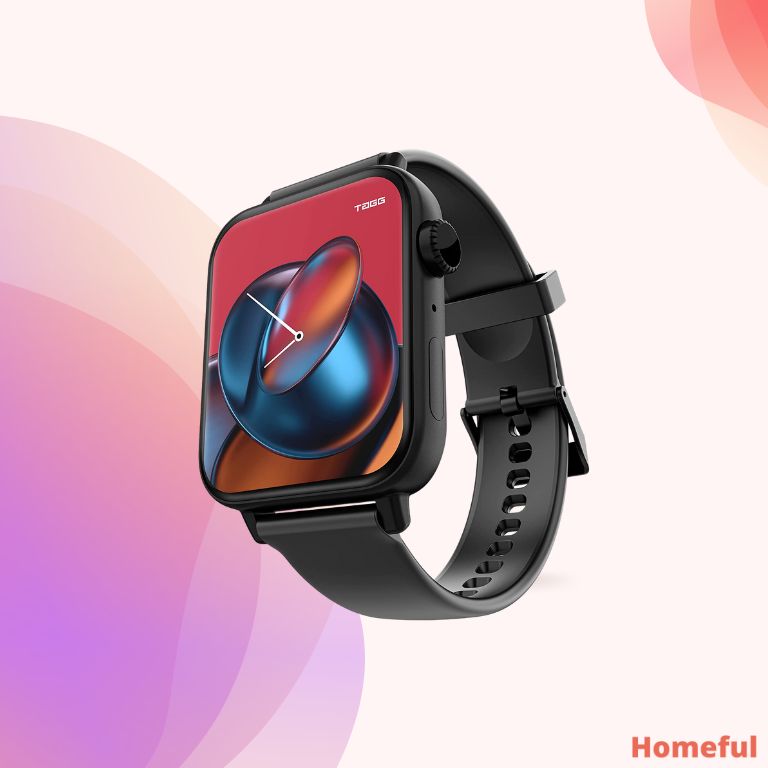 Are you looking forward to purchasing the latest smartwatch with an affordable price tag? You can then undoubtedly opt for the TAGG Verve Connect Ultra smartwatch. Through its Bluetooth calling feature, this smartwatch lets you keep connected with the world. Now you can answer calls or make one directly through the smartwatch without needing your phone. Moreover, you can even store your contacts or access the recent call log from the watch. It features a responsive and convenient dial pad that lets you easily place a call.
With a single charge, the TAGG Verve smartwatch offers ten days of battery life without Bluetooth calling and five days of charge with Bluetooth calling. The breakthrough sensors with Tagg sense pulse technology provide accurate data tracking. The 150-plus cloud-based watch faces let you customize them per style and outfit. To allow you to track your health status, it comes with several health monitors such as a heart rate monitor, sleep tracker, SpO2 monitor, etc.
7. GIONEE STYLFIT GSW6 Smartwatch
Another best smartwatch under 4000 that you can get without any second thoughts is the Gionee STYLFIT GSW6 smartwatch. It comes with a product dimension of 3.8 cm in length, 4.4 cm in width, and 1.1 cm in length. The net weight of the smartwatch is just 48 grams, and it is equipped with superior-quality straps. The lightweight and simple build let you wear the watch all day long without discomfort.
It is embedded with a premium quality lithium polymer battery that accounts for the superfast charge and durability of the device. The battery capacity of this smartwatch is 220 mah, which offers a runtime of up to three days with a single charge.
Conclusion
To ensure that you can get the best smartwatch model, we have discussed above the best smartwatches under 4000. The best smartwatches are famous for their superior functioning and high efficiency. One of the major features of the best smartwatches is their Bluetooth calling. This feature ensures an easy and hassle-free calling session directly from the wrist.
Along with advanced technology, the smartwatches come with an elegant design, ensuring your style quotient is never compromised. Moreover, they offer several other features such as alarms, reminders, notification alerts, sports modes, and many more.